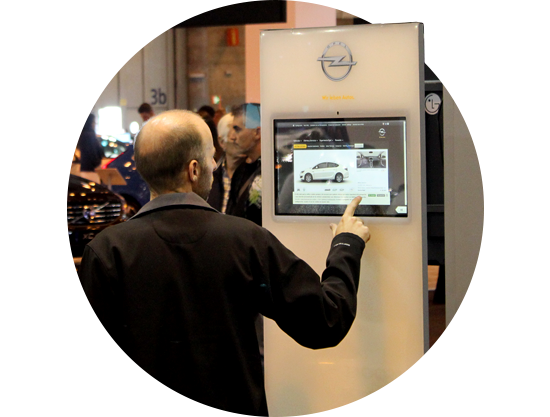 Interactive Module
What would you think if we told you it's not needed to know anything about programming or design to create your own interactive? No, We're not getting mad, ICON Multimedia has developed a simple web tool that let us create our own interactive information point in a fast, simple and easy way.
You can create your own professional interactive point
That's not all. We can program a "stand-by" channel because its implemented with the DENEVA Digital Signage Solution. When nobody touches our screen this channel displays advertising or corporate information and invites to touch the screen in order to discover the interactive point.