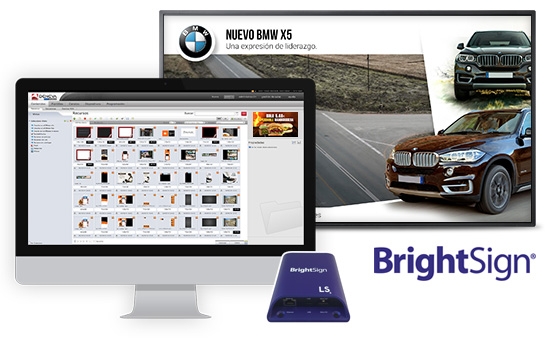 DENEVA Player for BrightSign
DENEVA already supports BrightSign Digital Signage media players. Our collaboration with BrightSign allows an easy, centrally and user-friendly management of LIMITLESS DISPLAY points using the DENEVA digital signage software.
DENEVA allows, among other capabilities:
Full screen content display and multi-zone design support.
Multi-resolution (landscape and portrait) support.
Real time inclusion of video, images and social networks profiles.
Reports.
Other media players supported: