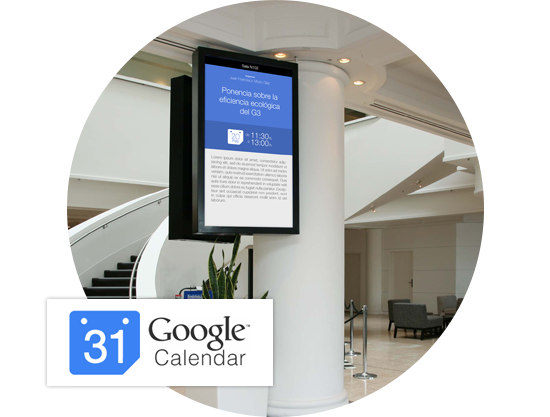 Room Reservation Module
Every day we see hundreds of companies with problems in managing their meeting and events rooms. Each time a user wants to make a meeting he should send e-mail invitations to the attendees, use a software that let him reserve the room and repeatedly call for technical equipment such as projectors, boards, etc. All this makes the process tedious and should be problems.
ICON Multimedia presents a Room Reservation Module to end all these problems in a quick and efficient way, fully integrated with DENEVA, offering an awesome design and now with the ability to synchronize with Google Calendar. In the same way we can inform about the events if we are in a hotel or exhibition center or even a a hospital.
This module will end with all the room reservation problems
In just a few steps we will have our room reservated and our events defined, we will see all the information on our screens and we can customize it and even combine them with more useful information.