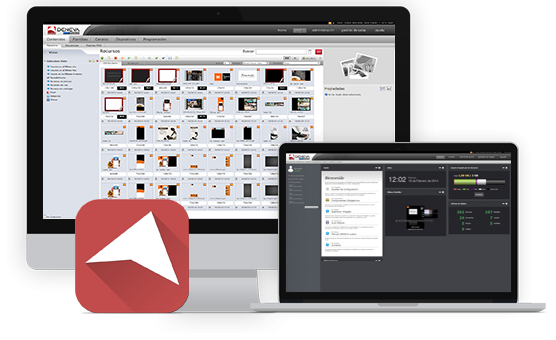 Your Digital Signage Tool
DENEVA is the most powerful Digital Signage tool on the market, which allows to manage multimedia content on screens, scalable from one to thousands of viewing points controlled from a single point, and with real time supervision.
DENEVA is developed by ICON Multimedia with more than 25 years of experience in the sector and who has the backup of hundreds of customers.
DENEVA
MANAGING A DIGITAL SIGNAGE CIRCUIT WAS NEVER SO EASY
Multi·Format
COMPOSITE: DENEVA's template composition tool allows you to create different versions of the same content and each of them will be adapted to a specific resolution and screen, avoiding deformations and putting these versions of a content into different sizes in the same template.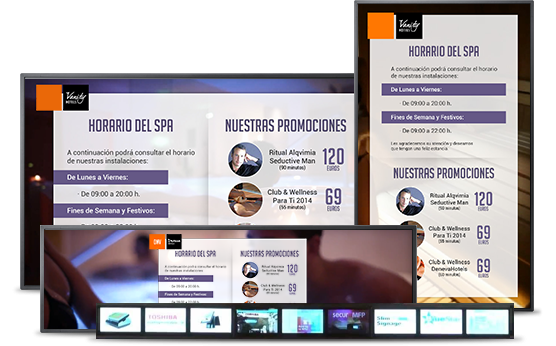 Multi·Language
DENEVA allows to have the same content in different languages and configure each player with the list of languages in which the content should be reproduced, either sequentially or alternately. For this reason, creating a channel for each geographical area or country won't be necessary anymore.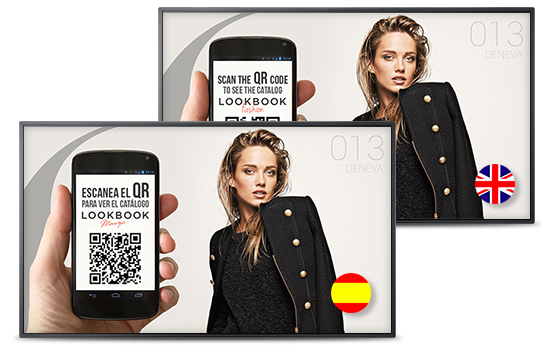 DENEVA also offers hundreds of features
More than a hundred companies trust in DENEVA