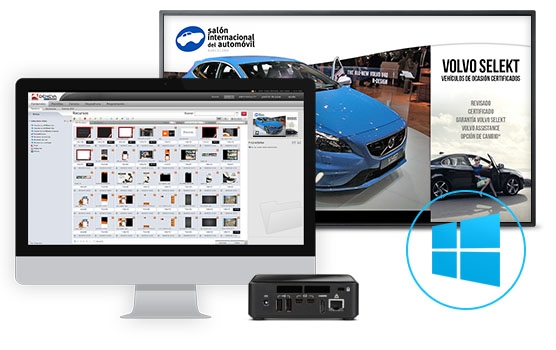 DENEVA Player for Windows
DENEVA Player based on Windows is the ultimate expression of DENEVA's potencial. It allows a multimedia experience of the latest generation, with multiple video outputs up to 4K, support for digital sound systems and LED indicators control.
It is compatible with Windows, from XP to 8.1 through Embedded versions. The features of DENEVA Player are conditioned by the hardware used. ICON Multimedia has created strong links with the main PC solutions suppliers in order to suggest the most suitable PC according to the characteristics of each project.
See other types of players: