Contents Management via Smartphone
Extend the Digital Signage experience to your mobile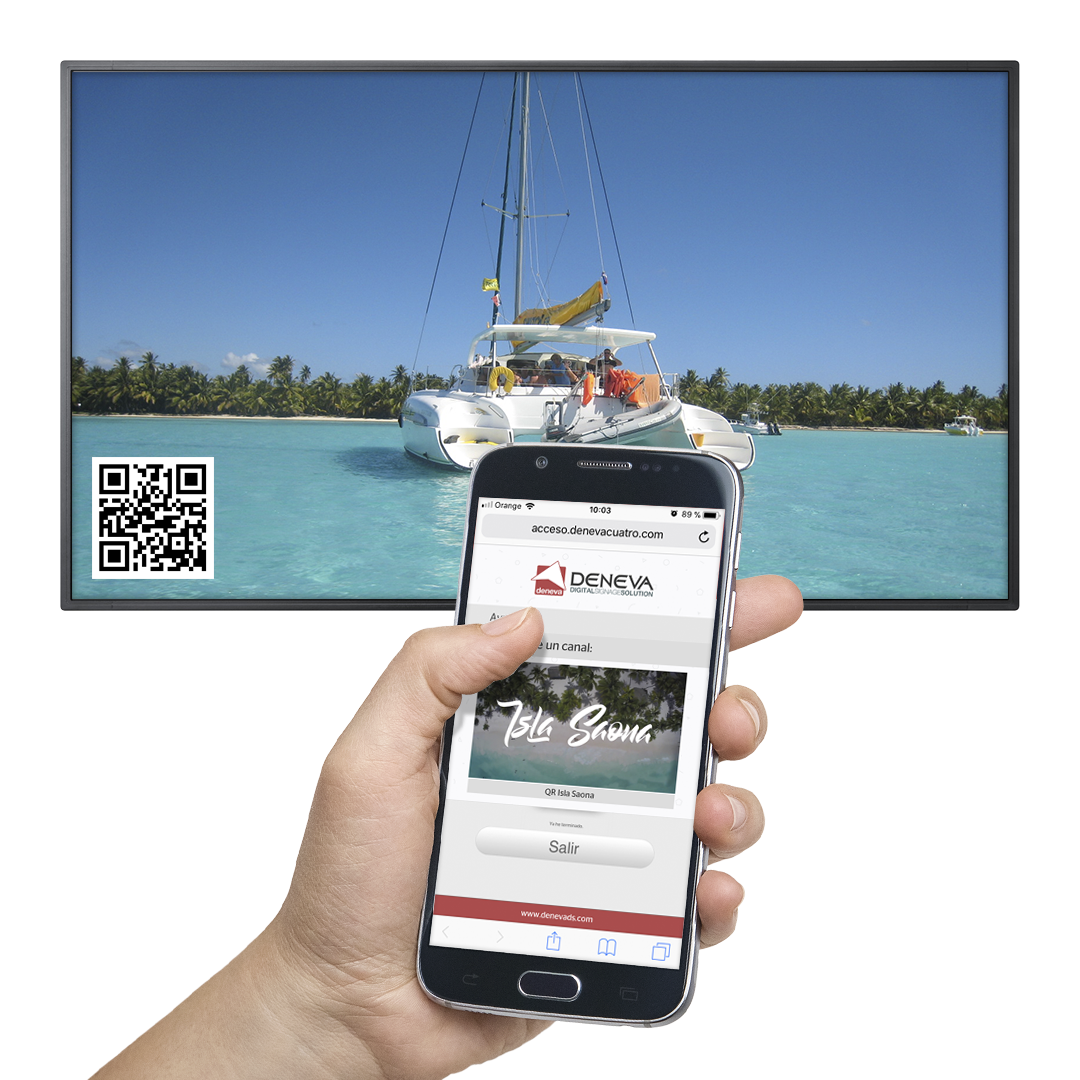 QR Control Application
Take control over the presentation through your mobile phone
Now, your smartphone becomes a powerful content manager. Use the QR codes to select specific contents.
Modify, browse and launch contents to any device of your digital circuit or to all displays simultaneously.
DENEVA.Catalog
Selector of personalised, real-time information
With DENEVA, your mobile phone or tablet becomes your remote control. Manage your digital showcase from any place.
Select a content and play it on the displays. Moreover, with DENEVA you can change your publications through your smartphone.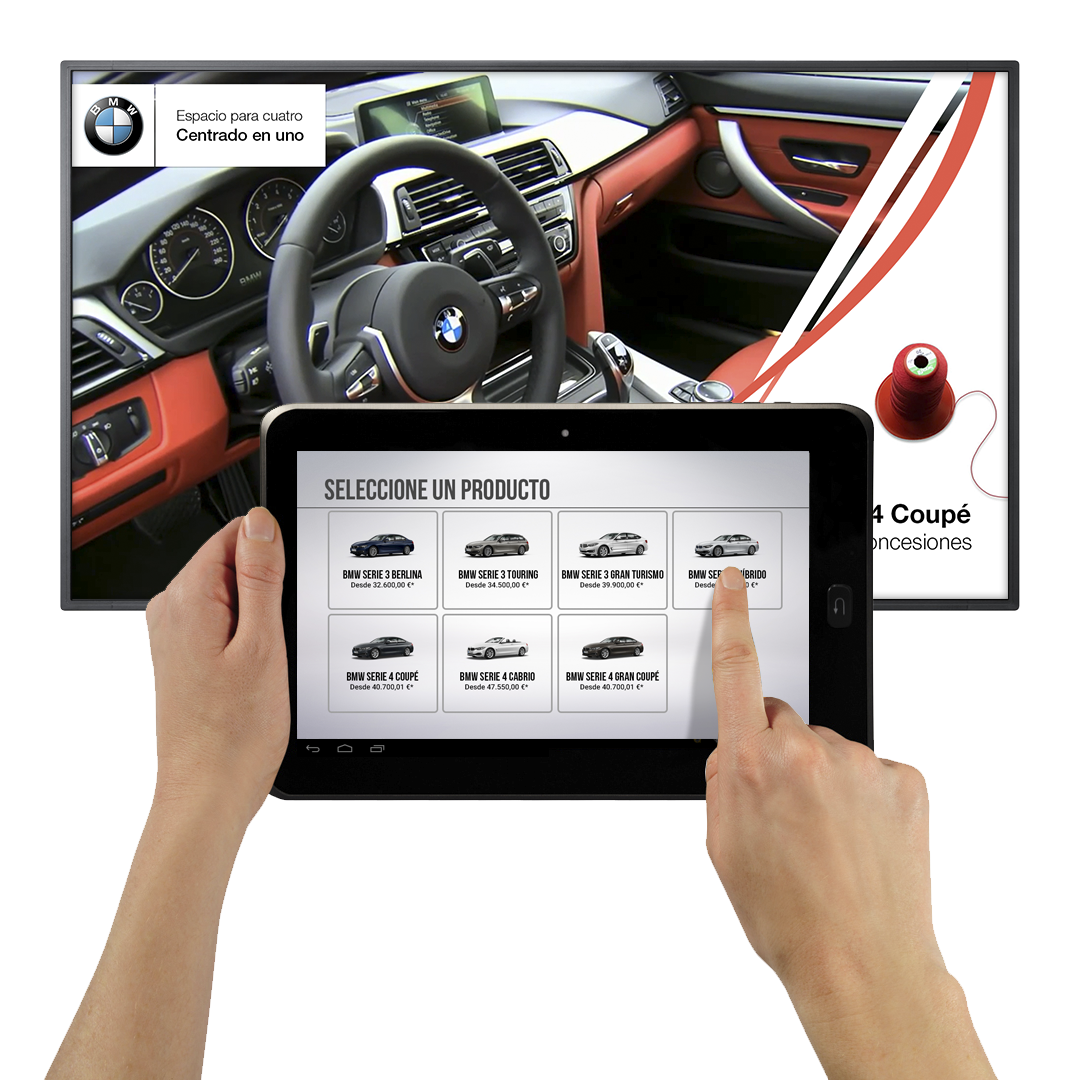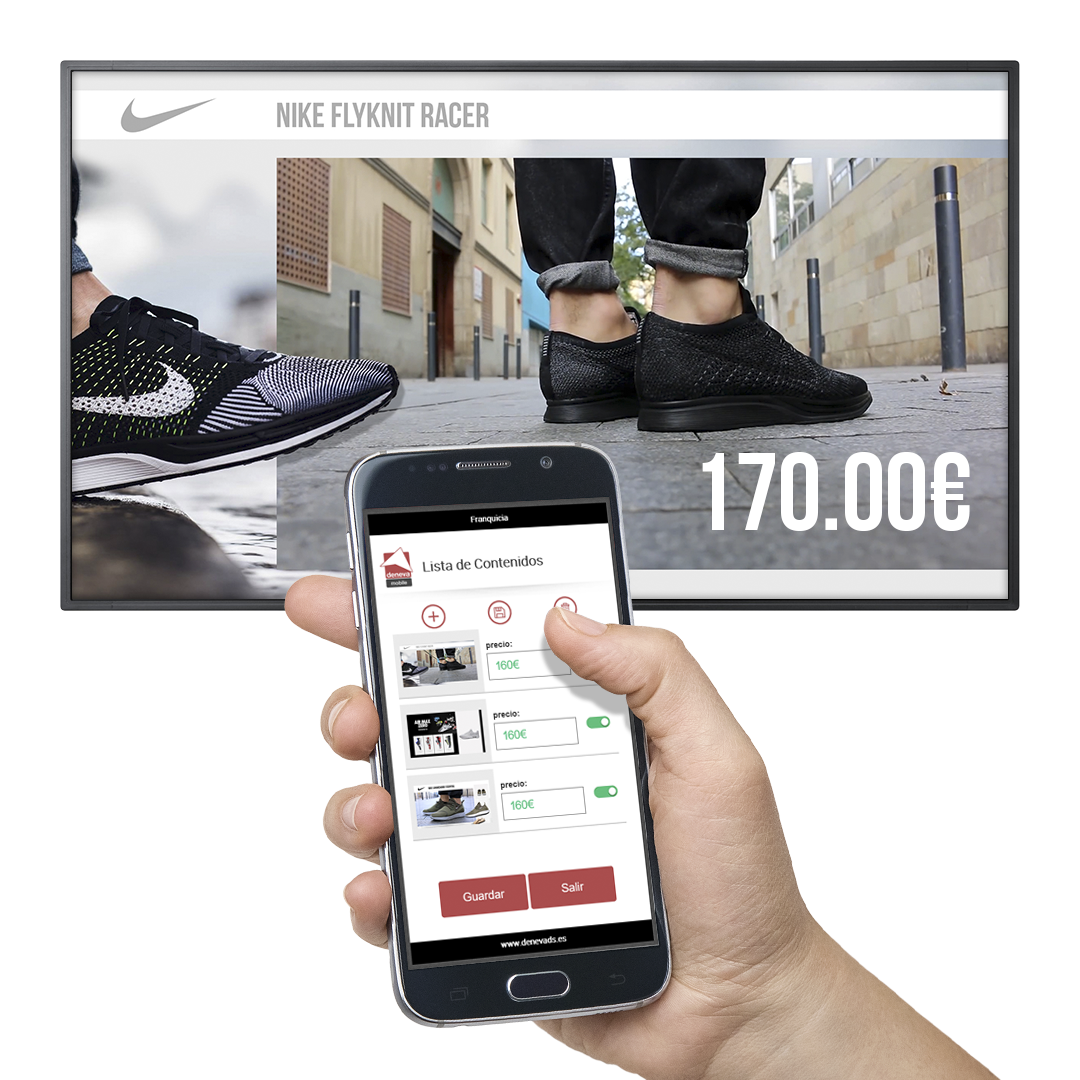 Management system for franchises from your phone
Create and manage your own playlist for every establishment
Use your smartphone as content manager. Establish your own information and promotion playlist. Edit the templates from your smartphone and show them on the displays.
CONTENT BY CATEGORIES
You can easily select contents.
EDITABLE TEMPLATES
Change prices, timetables o warnings in real time from your smartphone.
DENEVA Control
Decide, from your smartphone, which content you want to show on the display.
Control your Digital Signage playlist from your smartphone and thus, create presentations right away. Select the displays, the language and the contents that you want to show in real time.
ACCESS VIA WEB OR TABLET
Without installing any other application.
DISPLAY AND PLAYLIST SELECTION
Choose in which display or which playlist you want show the content.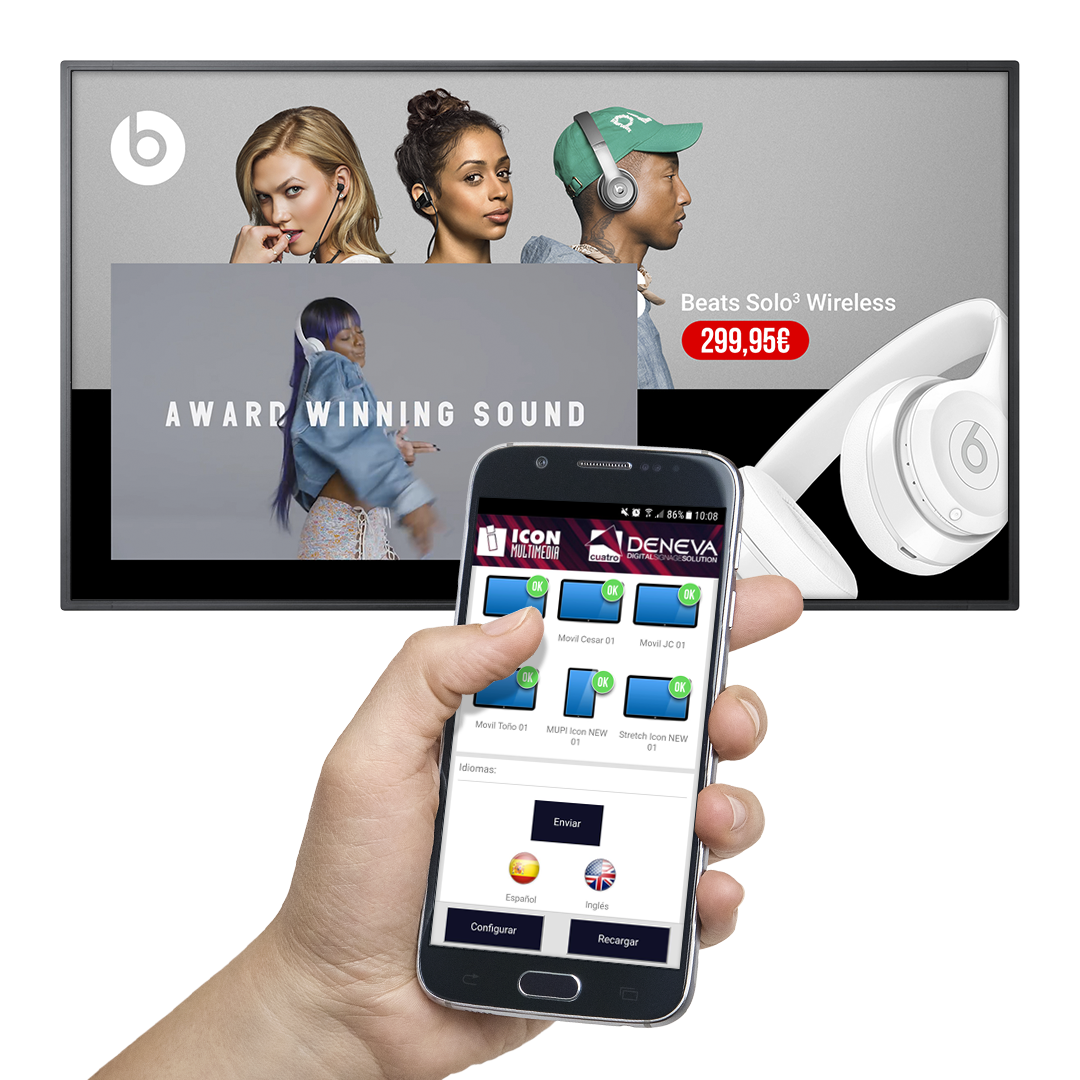 For which industry is this solution interesting?
We will adapt to your business needs
QSR · Fast Food Restaurant