Smart Signage Solutions
You dream it, we make it happen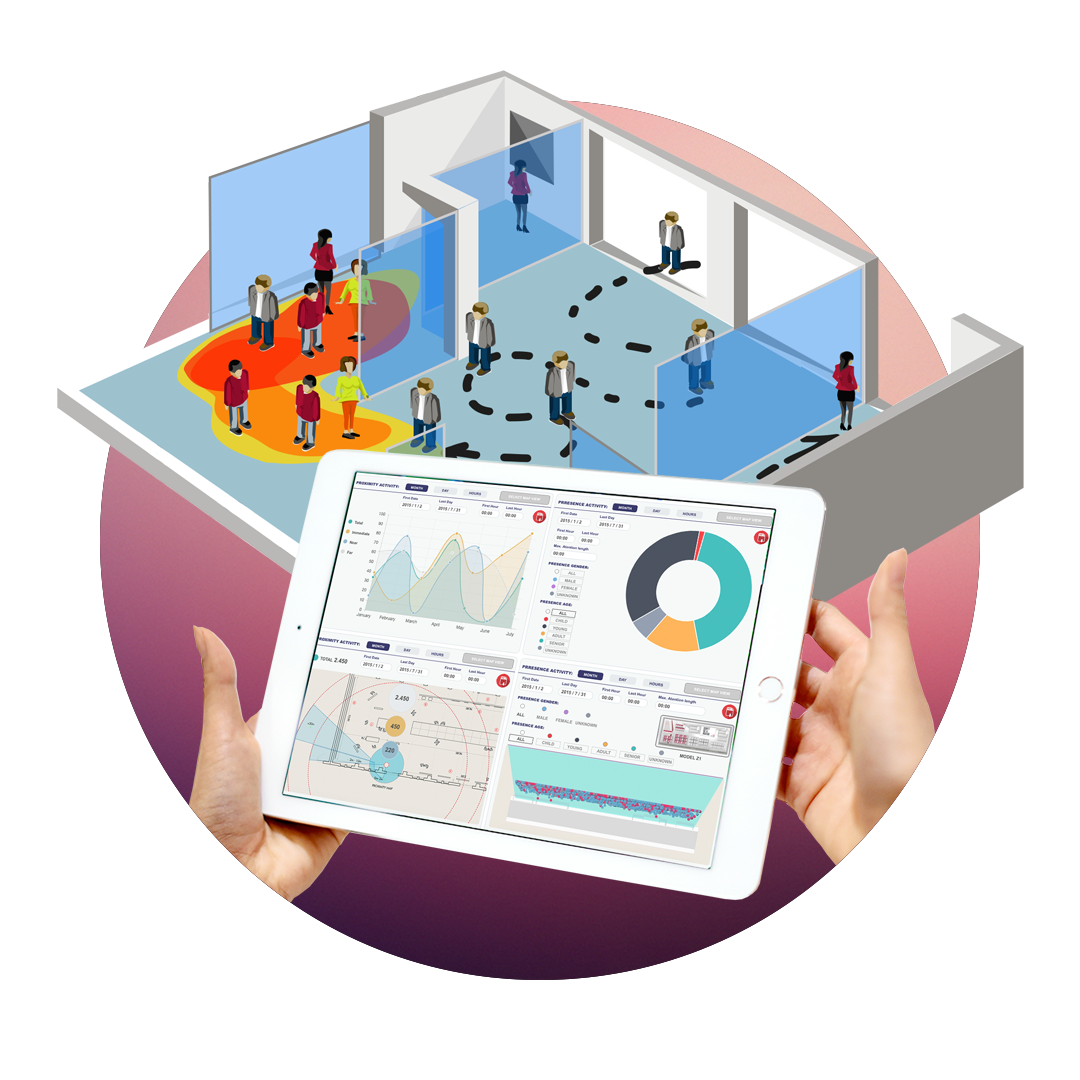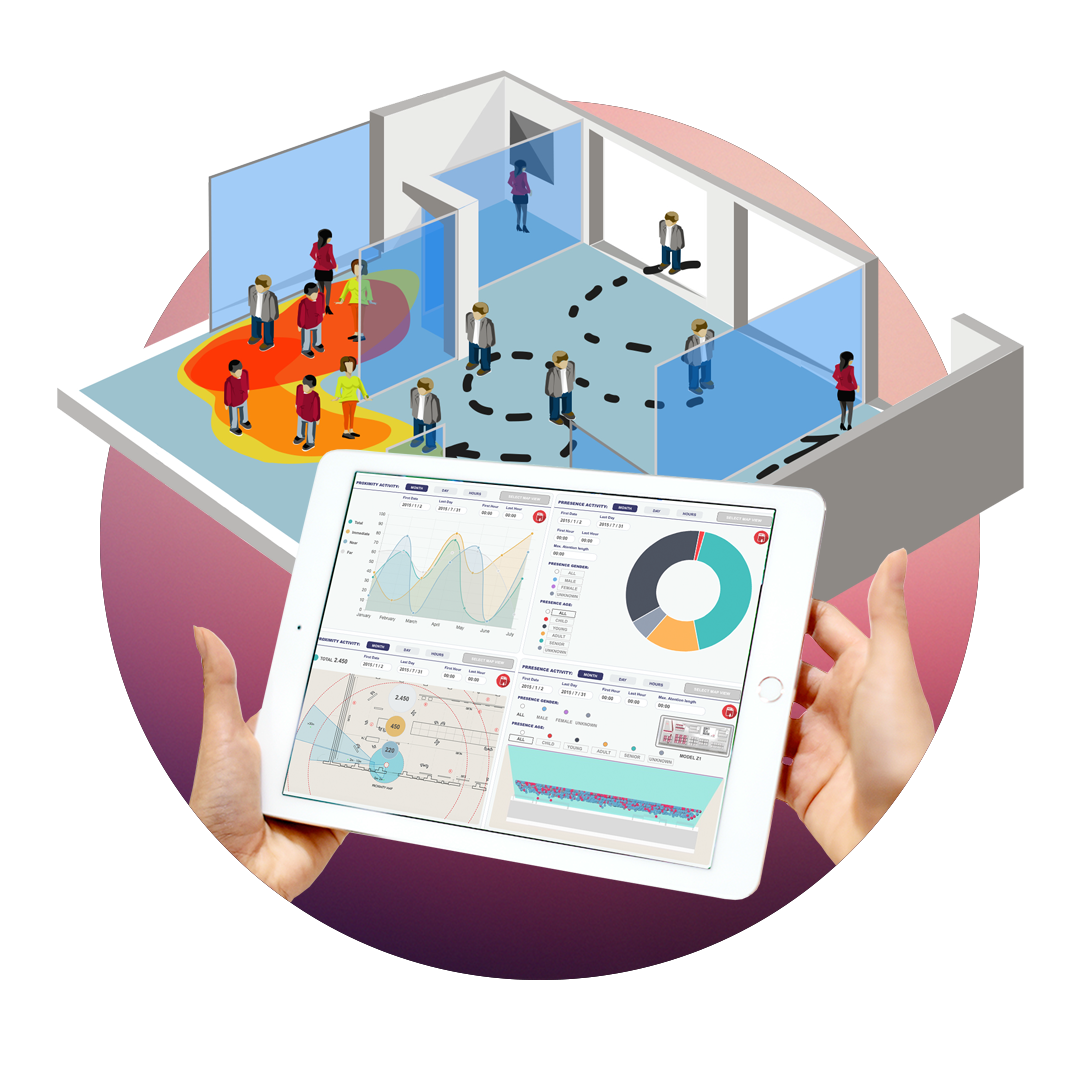 Solutions of Proximity
Improve your sales strategy with heat maps.
Analyse your costumers' behaviour through the Smart Signage technology. DENEVA helps you to determine the most and less visited areas by people.
Highlight one product above others, put the most attractive elements and carry people to the less crowded areas.
Modify your commercial strategy according to this data. The information is shown in real time. This way, the responsiveness to adopt new strategy is quicker.
Lift & Learn
Create a new interactive experience in order to boost the purchase
By lifting the product from the shelf, Lift & Learn allows the client to know about the features or promotions associated to the product.
With DENEVA's data analysis system you can learn more about your client. It is possible to know, in real time, in which way the user interacts with the product. This way, you can launch more effective and personalised promotions.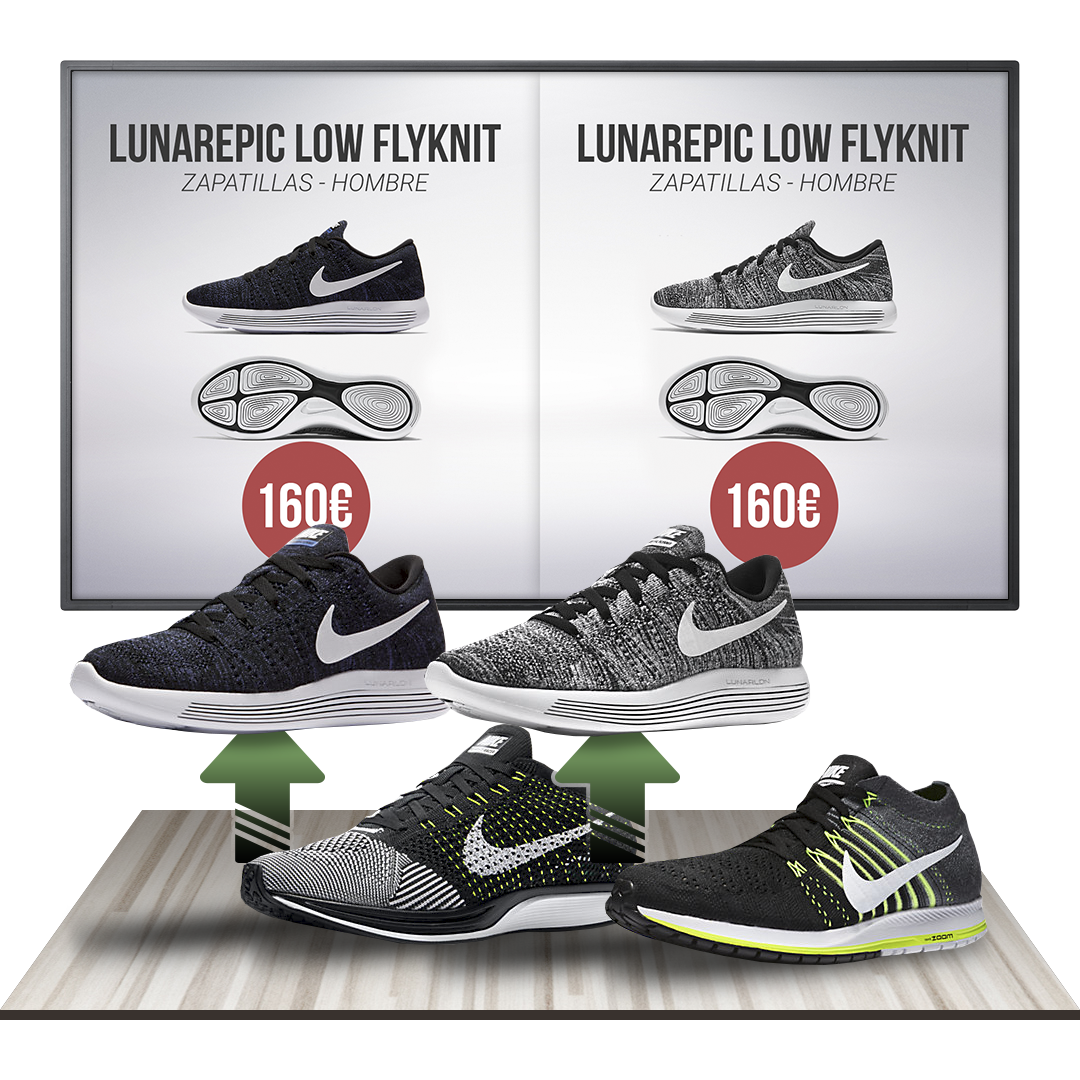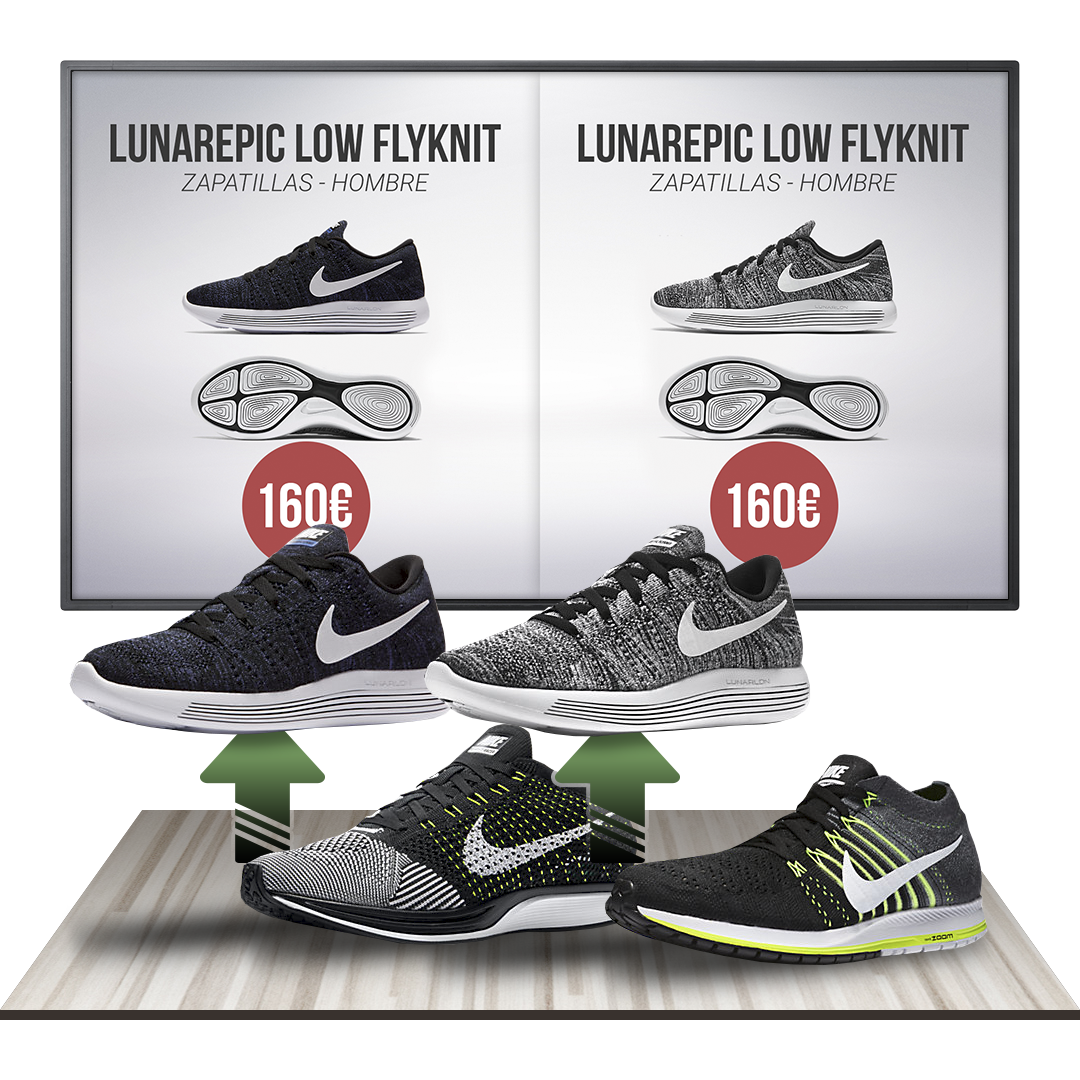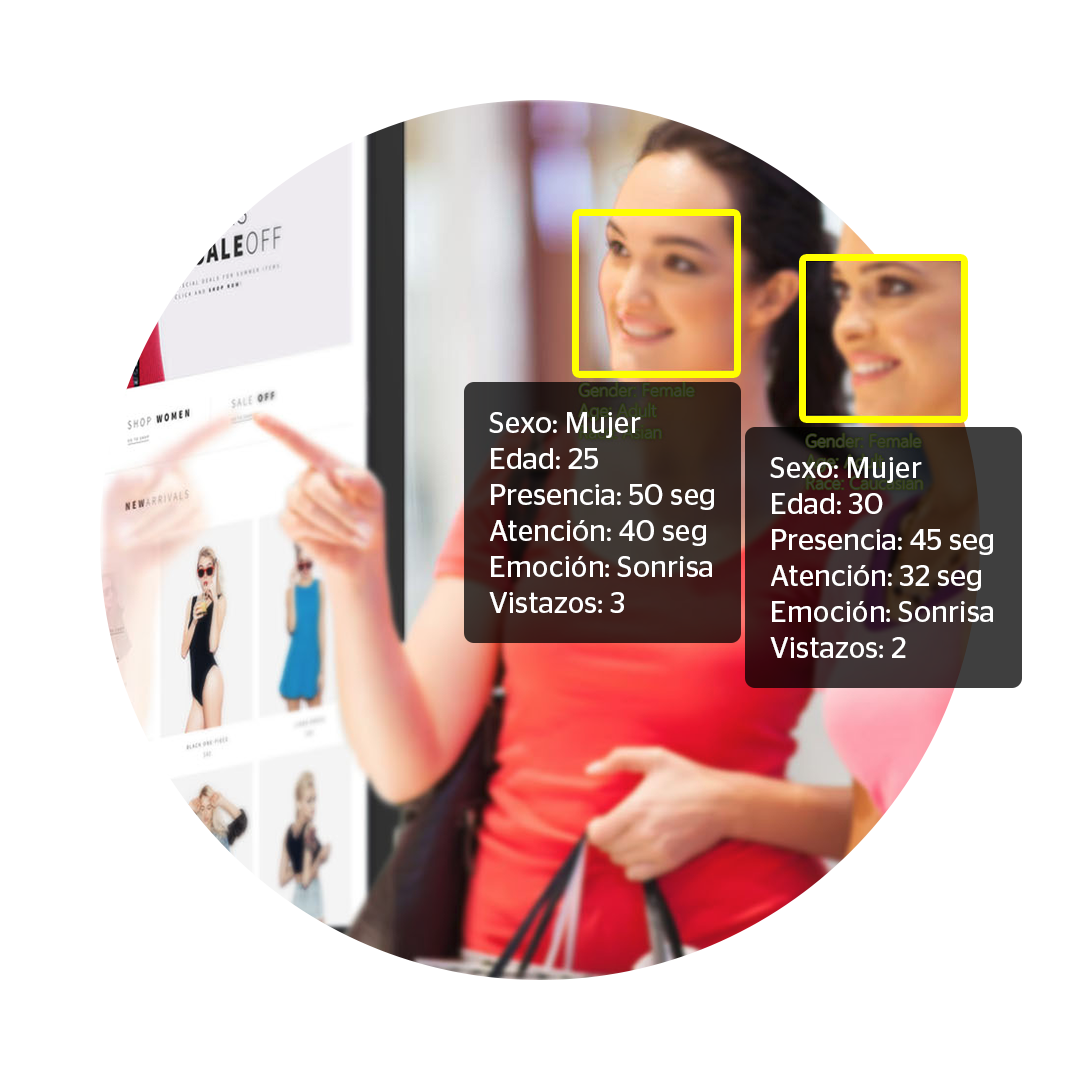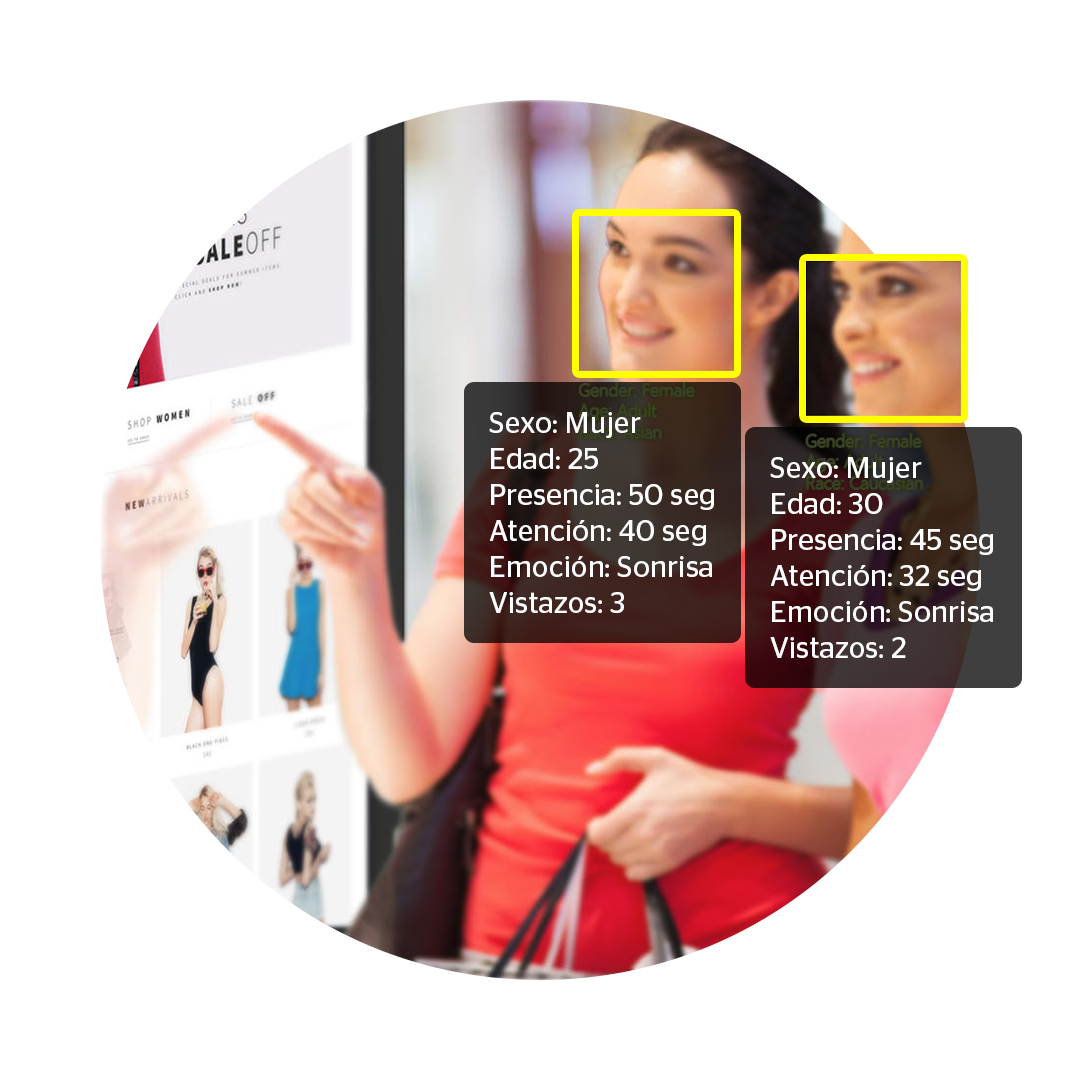 Facial recognition
Capture and evaluate your audience's attention
Obtain accurate data before making decisions. Image analysis and facial recognition software shows the most effective contents for each person.
Discover your target audience, the flow of people in your business or their demographic data. Evaluate your clients' behaviour and then adapt your commercial strategy.
Beacons
Create a memorable shopping experience
The Beacons' integration with the Digital Signage network allows to customize the display's content. As a result, it transforms the content of the display into intelligent advertising according to each client.
Shows information of existing promotions in store. Send promotions for future visits or discounts for the next purchase.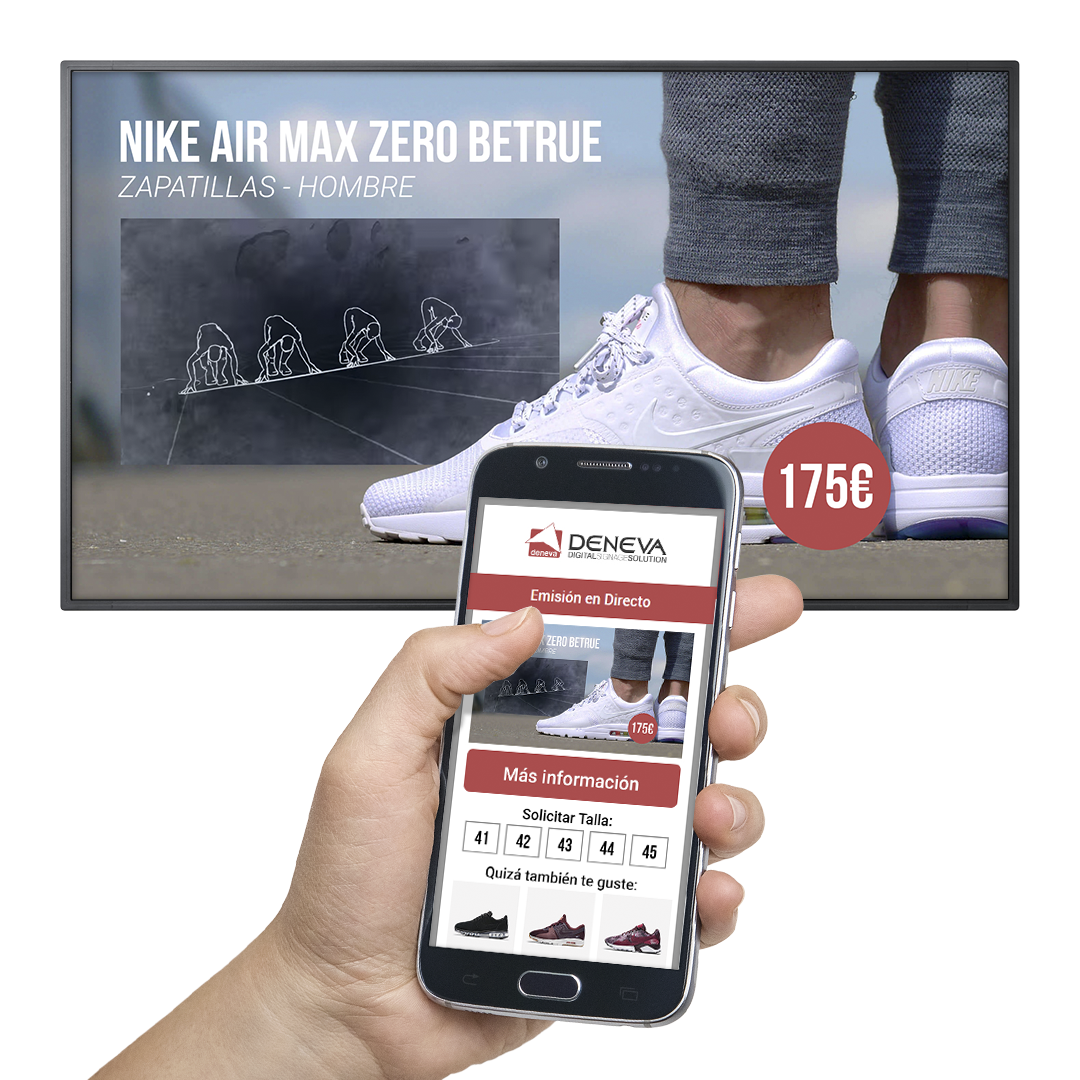 For which markets is this solution interesting?
Wherever you come from, we have a solution for you